Bowie and Beyond: Ziggy Stardust and Kingston's Music Heritage refresh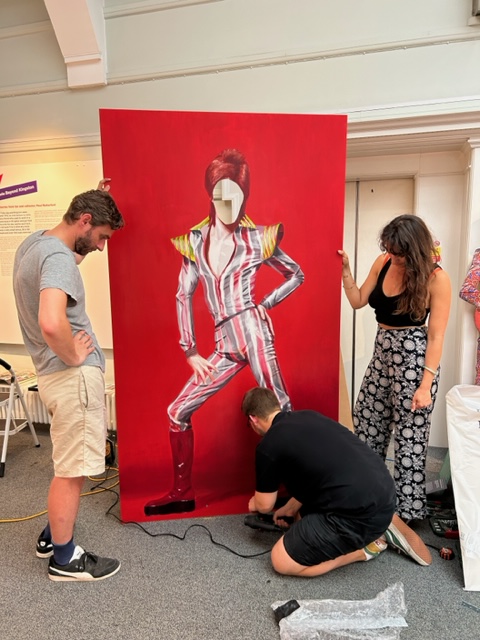 If you haven't come to see this exhibition yet, now is your chance!
In advance of the launch of the next phase of Creative Youth's Art, Music, Pop Fashion Project - which explores the rich musical heritage of Kingston in the 1960's and 70's, the David Bowie exhibition at Kingston Museum has had a small refresh, with some new content and interpretation added.
Now featuring some more memories and objects from local residents and a striking David Bowie 'Face In The Hole' for your photo 'moment', we hope you will enjoy coming to learn a bit more about David Bowie's influence on Kingston.
The exhibition is free of charge, viewing subject to Museum opening hours