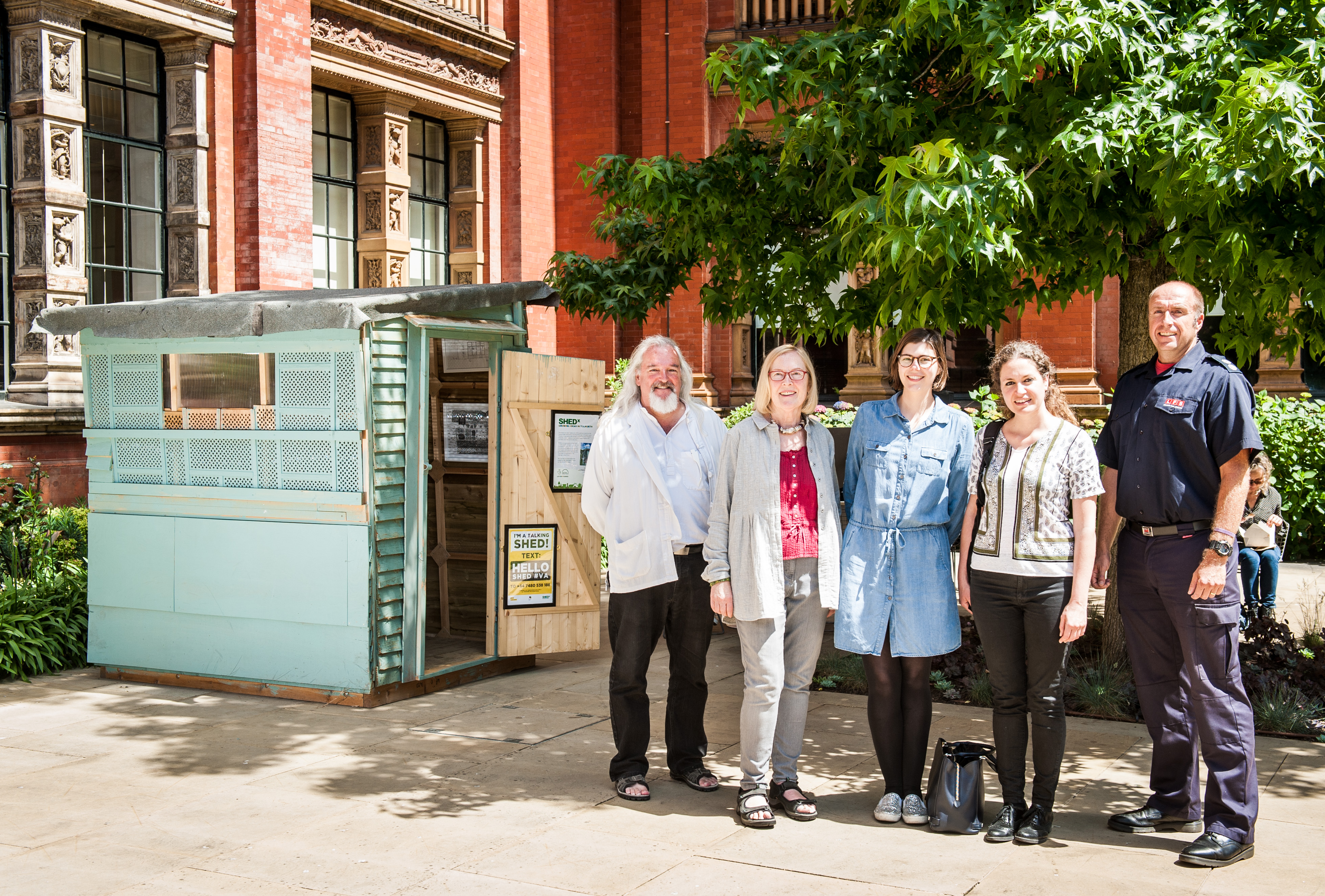 The Community Brain
Free Entry
The Community Brain: contact@thecommunitybrain.org
The Community Brain exists to develop community cohesion using the widest range of the arts, education and local history in order to give people and place renewed importance and pride. The Community Brain is about utilising people's natural talents and energies to develop stronger communities and relationships. It is about strengthening the natural networking and support that can happen in healthy societies creating more resilient communities. It is about believing everyone is brilliant. A sense and value of place is vital in such activity.

Kingston Heritage Service and Comunity Brain have a long standing partnership together. We regularly join forces on projects and dream up new and wonderful ideas together - supporting the community to celebrate Kingston Heritage.

Seething Wells and the defeat of King Cholera

The role of Seething Wells in the history of clean water and the defeat of cholera is crucial. The Lambeth Waterworks was the first to provide clean water drawn from above the tidal Thames. Dr John Snow used water from Seething Wells in his groundbreaking 'Grand Experiment' leading to the development of Epidemiology as a science. The engineer James Simpson was responsible for the remarkable design of the filtration system as well as the buildings. Visit the Seething Wells Water website to find out more about Surbiton's hidden heritage.

SHEDx - Grow for Good

Funded by The National Lottery Heritage Fund, Grow For Good is the heritage element of a larger project, SHEDx. Grow for Good researched the stories of local people and their connection to allotment gardening, tracing the overall history of allotments in Surbiton, Tolworth and Chessington, today part of the southwest London borough of Kingston upon Thames, as well as across Britain more broadly. In addition an exact replica of one of the sheds on the Tolworth Main Allotment was created which went to the V&A, Hampton Court Garden Festival and The Garden Museum Lambeth amongst other venues.

Wheels of Time Kingston

Kingston has a rich history of cycling, cyclists and bicycle manufacturing. Wheels of time looks at the story of bicycles in the borough in leisure, work and society. There are also some especially designed cycling maps which focus on sites of importance locally and encourage users to see parts of the borough in a different light. This short video gives a good voerview of our local cycling history.For more information on the project visit the Wheels of Time website.

SHEDx - Grow for Good book detailing the history of allotments in the Borough

The Community Brain has a range of projects at any time. To find out more and how to get involved visit the Community Brain website.