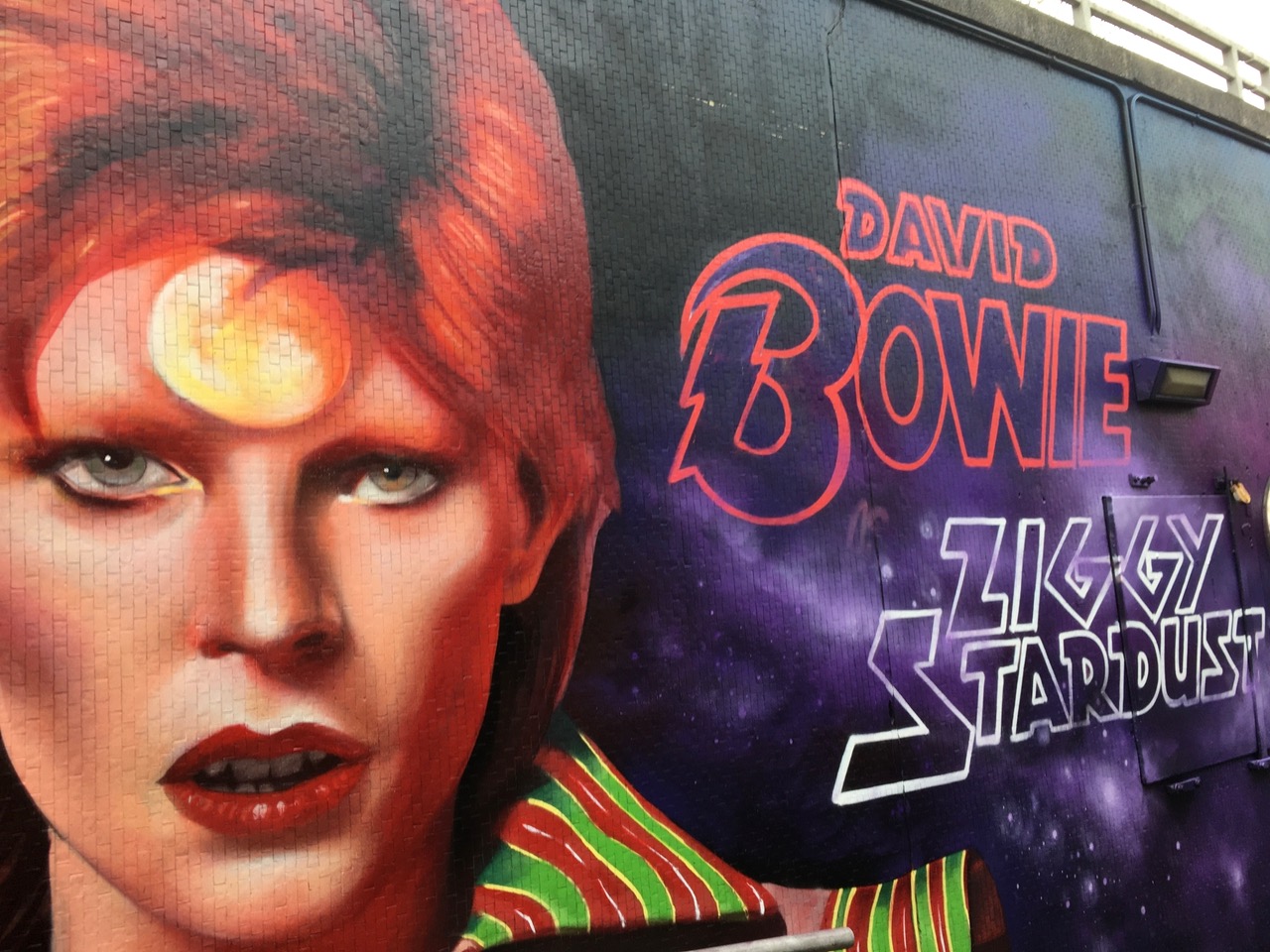 The Community Brain, in partnership with Creative Youth's Kingston heritage project
and Kingston Museum, is on the search for items, photographs, mixtapes and memories related to music in the local area to go into the Museum's spring exhibition
(31 March to 16 September 2023).
Bowie and Beyond: Ziggy Stardust & Kingston's Music Heritage will tell the
story of Bowie when he first became Ziggy Stardust and his connections to Kingston's music
scene. We start with the pivotal moment in David Bowie's career when he launched his
Ziggy persona at Tolworth's Toby Jug in February 1972, and explore how he later returned
for a gig at Kingston Polytechnic (now Kingston University) in May 1972. In his Ziggy
persona, Bowie perfectly encapsulates the shifting trends of Kingston's art, music and pop
fashion scene at this time.

There are some gaps the partnership are still looking to fill, with help hopefully from the
public sharing their memories, objects, photos and recordings including:

- Any memories, tickets, pictures taken, borrowed pint glasses, coasters, flyers, posters or
clothing from Tolworth's Toby Jug in February 1972 or the Kingston Poly in May 1972 or
any other secret stories or local connections to Bowie we may not know about.

- Any memories, stories and interesting connections around the wider music scene in
Kingston and the surrounding area from the 1960s to 1990s. This could be magazines,
tickets, mixtapes, albums, shoes, clothing, photos of people attending or outside live
music venues.

Anyone who has information about the location of objects, has objects they can loan or
memories to share with us are asked to
email:
ampresearcher@creativeyouthcharity.org
The call is open until 1 August 2023.
Successful items will be included in the museum's Spring exhibition and
subsequently returned to owners in September 2023 unless otherwise arranged with the
owner and Kingston Museum/AMP Kingston.